Spotlight on NTIA: Evelyn Remaley, Deputy Associate Administrator, Office of Policy Analysis and Development
May 09, 2014 by NTIA
This post is part of our "Spotlight on NTIA" blog series, which is highlighting the work that NTIA employees are doing to advance NTIA's mission of promoting broadband adoption, finding spectrum to meet the growing demand for wireless technologies, and ensuring the Internet remains an engine for innovation and economic growth.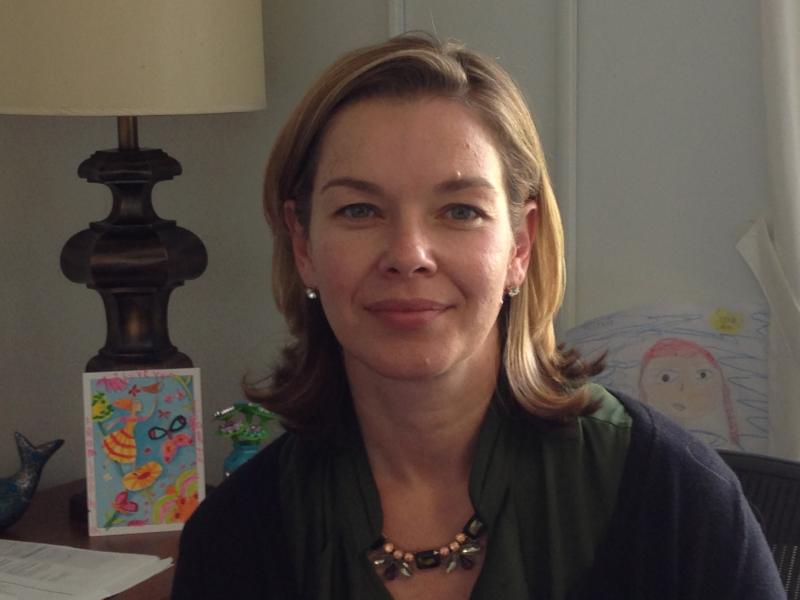 Since she landed her first job after graduating from Carnegie Mellon University, Evelyn Remaley has worked on issues that explore the intersection of the Internet and society.
While a researcher with the Pittsburgh public library system, Remaley worked on the organization's efforts to challenge the Communications Decency Act, a federal law that aimed to limit access to pornographic material on the Internet.  It was struck down by the Supreme Court in 1997. Even though her work with the Pittsburgh library and a stint as a grants writer at the University of Maryland delayed her from attending law school by a few years, she remained involved in technology and Internet related issues.
Since landing at NTIA last September, Remaley is helping to lead NTIA's efforts to promote openness and innovation on the Internet as deputy associate administrator for the Office of Policy Analysis and Development. OPAD deals with a wide range of issues from promoting consumer choice through cell phone unlocking to protecting online privacy. In addition to helping to manage the office's activities and staff, Remaley has been tasked with leading NTIA's cybersecurity efforts, which will likely include reaching out to stakeholders on the best way to help them address cybersecurity challenges.
After graduating from Catholic University's law school in 2003, Remaley stayed in Washington and went to work for MCI Worldcom where she focused on Internet security and privacy issues.
She then spent nine years at Booz Allen Hamilton as a consultant working with federal agencies such as the Defense Department and Department of Homeland Security on cybersecurity issues. She notes that she was "always interested in broader issue sets" and often tracked NTIA's work. Moving to NTIA allowed her to bring "everything I learned back together," she says.
A Pittsburgh native, Remaley says she fell in love with Washington as an undergraduate student. She spent a semester in Washington studying museum studies and arts and working at the Library of Congress on its Dead Sea Scrolls exhibition.
When she is not busy working or caring for her three children, Remaley enjoys kayaking, backpacking and camping. She jokes that she amazed her pediatrician when they found out she took her twins camping when they were only two months old.