Derek Khlopin, Deputy Associate Administrator, Spectrum Planning and Policy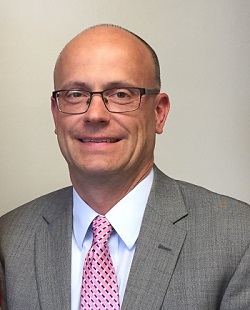 Derek Khlopin is Deputy Associate Administrator in NTIA's Office of Spectrum Management (OSM). Mr. Khlopin leads spectrum management efforts for the federal agencies, NTIA coordination groups such as IRAC and PPSG, and spectrum policy initiatives.
Derek has been with NTIA since 2015 as a Senior Advisor to the Assistant Secretary and NTIA Administrator, spending most of his time collaborating with OSM and ITS. More recently, he added to his responsibilities as Acting Chief of SAID. Prior to joining NTIA, Derek spent most of his career in the private sector after a start at the FCC, including in senior government affairs positions with Nokia. Derek is a graduate of the Catholic University of America School of Law.