On November 15th, 2021, President Biden signed the Infrastructure Investment and Jobs Act into law. Better known as the Bipartisan Infrastructure Law, the statute designated $65billion to improve high-speed Internet access for people across America. 
Two years later,NTIA and other agencieshave distributed billions of dollarsto communities to bridge the digital divide and make participation in the digital economy a reality for everyone.At NTIA, we completed funding rounds for multiple programs in the last year and are moving to the implementation phase, all the while preparing states and territories to administer their state grant programs. Here are some of our major accomplishments in Year 2 of Internet for All, from major milestones to stories of how this initiative is impacting people's lives.
Moving the BEAD Program from Planning to Execution
In the first year of Internet for All, every state and territory committed to participate in the Broadband Equity, Access, and Deployment (BEAD) program, our $42.45 billion state grant program. In the last twelve months, 56 states and territories received BEAD planning grants to build capacity to run this historic effort. They participated in the FCC challenge process that shaped the FCC's National Broadband Map—a first-of-its-kind tool providing the most accurate, location-by-location analysis of where high-speed Internet service exists in the U.S. In June, NTIA announced how much each state and territory will receive in BEAD funding based on the FCC's map.
Now, states and territories are hard at work submitting their Initial Proposals for how they intend to run their subgrant programs. NTIA has provided close consultation and technical assistance at each step in this process, both from Washington and on the ground through our network of Federal Program Officers.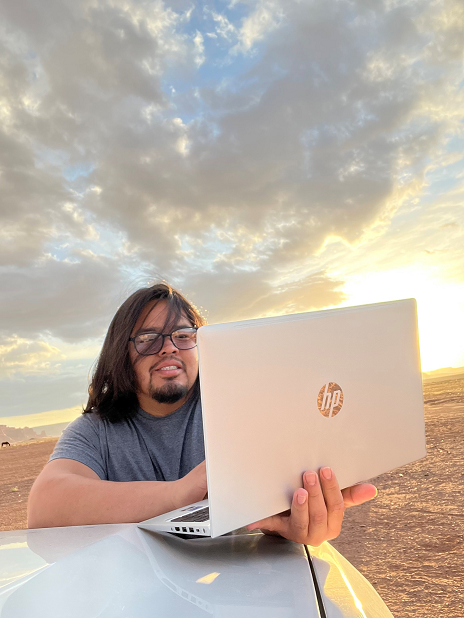 Advancing Digital Equity for All
Like the BEAD program, our Digital Equity Act programs began Year 2 by awarding planning grants to every state and territory, which have been using these funds to both develop their digital equity plans and prepare to participate in NTIA's upcoming Capacity Building and Competitive Grant programs in 2024. NTIA issued requests for comments as we develop the rules for both programs, and America responded: we received more than 250 submissions representing more than 400 stakeholders. Read more about what we heard from the public here.
Connecting Indian Country
NTIA's Tribal Broadband Connectivity Program (TBCP) achieved important milestones in Year 2. To date, 226 Tribal entities have received more than $1.86 billion in grants to support reliable, affordable high-speed Internet networks as well as devices and digital skills training on Tribal lands. These funds also include "equitable distribution" grants to Tribes, including many who are building capacity to apply for future infrastructure grants. In July, we announced a second Notice of Funding Opportunity totaling nearly $1 billion; applications are due January 23, 2024.
Even as recipients begin their infrastructure builds, the TBCP is already improving connectivity on Tribal lands, as it has for Robyn Johnson of the Cheyenne River Sioux Tribe.
Supporting Minority-Serving Institutions and Their Communities
In February, NTIA announced the final awards from the Connecting Minority Communities Pilot Program (CMC), designed to expand high-speed Internet access and connectivity to eligible HBCUs, Tribal Colleges or Universities (TCUs), and other Minority-serving institutions (MSIs). In total, 43 Historically Black Colleges and Universities, 24 Hispanic Serving Institutions, 21 Minority Serving Institutions, and five Tribal Colleges and Universities received nearly $263 million in funding to expand technological capacity of communities, upgrade classroom technology, and increase digital literacy skills. 
The CMC program has had immediate impact: from a college graduationmade possible thanks to a hotspot,to a grandson training to become a fiber technician like his grandfather, to a return to college for a student living in the southwestern mesas.
Building the "Big Pipes" That Connect Communities
In June, NTIA announced $930 million in grants for the Enabling Middle Mile Broadband Infrastructure Program, which invests in projects that build regional networks that connect to national Internet networks. In September, we announced the final awards in this $1 billion program, and projects are already beginning to launch across 40 states and territories.
Creating Jobs and Readying the Workforce
Internet for All isn't just an infrastructure program; it's a jobs program. Two years in, NTIA is already demonstrating this.
As President Biden said in his State of the Union address, "[w]e're making sure that every community has access to affordable, high-speed Internet ... And when we do these projects, we're going to Buy American." NTIA's proposed limited and targeted waiver of the Build America, Buy America provision of the Bipartisan Infrastructure Law for the BEAD program will ensure that close to 90% of BEAD funding spent on equipment will flow to companies manufacturing that equipment here in the U.S.
Already we're seeing industry respond, with multiple announcements throughout the countryby companies reshoring the manufacturing of fiber optic cable and electronic equipment that will fuel these new networks, creating hundreds of jobs.
And when that equipment is ready, thousands of American workers will install it, requiring a highly trained workforce. In 2022, NTIA released a Workforce Planning Guidefor states and territories to train a stronger and more diverse telecommunications workforce. To show these best practices in action, we are sharing case studies of workforce training programs.
Looking Ahead to Year 3
Here's what to expect from NTIA and Internet for All in the coming year:
Approval of state and territory BEAD Initial Proposals
Commencement of state BEAD challenge processes and the selection of subgrantees
Notices of Funding Opportunity for the Digital Equity Act programs
The first announcements of TBCP awards from the second Notice of Funding Opportunity
Groundbreakings across all of our Internet for All programs.
Continue to follow NTIA on Twitter and LinkedIn and NTIA.GOV to follow our implementation of the Bipartisan Infrastructure Act.