Special Representative for Broadband
Image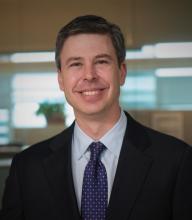 Andy Berke joined NTIA as Special Representative for Broadband in January 2022. Prior to joining NTIA, Berke served as Mayor of Chattanooga from 2013 to 2021.
As mayor, Berke streamlined government with a top to bottom reorganization that eliminated three departments and saved taxpayer dollars in the process. The Berke Administration relentlessly focused on making Chattanooga streets safer, families stronger, growing middle class jobs, and using taxpayer dollars efficiently.
Under Berke's leadership, Chattanooga took bold steps to further harness the unique advantage of having fast, cheap and pervasive internet service. Following a robust public engagement process, Chattanooga established an Innovation District -- 140 acres in the heart of downtown that houses a catalytic mix of start-up businesses, incubators, and accelerators alongside investors and public amenities.
In addition, the city partnered with various nonprofits, businesses, and county government to launch Tech Goes Home, a program honored for Digital Inclusion Leadership by the National League of Cities and Google. At the end of his term, Berke led a partnership to provide high speed broadband at no cost to every family with a child on free or reduced lunch, making Chattanooga the first community in the country with such a benefit.
Berke was named Municipal Leader of the Year by American City and County magazine and City Executive of the Year by State Scoop. He was given the Digital Inclusion Award from Next Century Cities in 2017 and was named Digital Inclusion Trailblazer by the National Digital Inclusion Alliance in 2020.