Senior Advisor for Broadband and Public Safety, Office of the Assistant Secretary, NTIA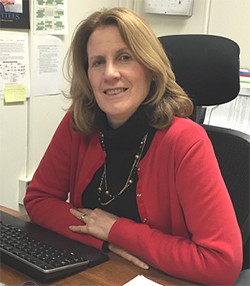 Jennifer Duane is the senior advisor to the Assistant Secretary on matters related to broadband, including NTIA's Recovery Act broadband grants programs and public safety. She also serves as a policy advisor and liaison to NTIA's Office of Telecommunications and Information Applications (OTIA) and its Office of Public Safety Communications (OPSC).
Ms. Duane joined NTIA in April 2009 to work on developing the policy aspects of the Broadband Technology Opportunities Program (BTOP) and then served for two years as a Senior Attorney Advisor in NTIA's Office of Chief Counsel where she provided legal advice and general counseling to NTIA offices on a variety of telecommunications, information technology, and commercial data privacy matters.
Prior to joining NTIA, Ms. Duane spent over ten years at Sprint Nextel Corporation, serving first as a state regulatory attorney representing the company in regulatory proceedings before state public utility commissions in the Northeast region and then as a Director of Federal Regulatory Affairs focusing on a wide range of wireline and wireless communications issues in proceedings and rulemakings before the Federal Communications Commission. Ms. Duane earned an undergraduate degree in economics from the Pennsylvania State University and a J.D. from the George Washington University Law School.