Director, Institute for Telecommunication Sciences; Co-Director, Center for Advanced Communications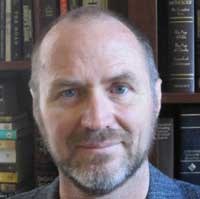 Dr. Keith Gremban, who joined NTIA on Monday, May 18, 2015, as Director of ITS and Co-Director of the Center for Advanced Communications, has been involved in systems engineering and advanced technology for over thirty years. His interests are in wireless communications, networking, and networked systems. Before founding Shavano Systems, a systems engineering and program management consulting company, he was a Program Manager at the Defense Advanced Research Projects Agency (DARPA), where he managed a portfolio of programs in tactical communications and electronic warfare.
Dr. Gremban worked in industry at SET Corporation, Science Applications International Corporation, SRI International, and Martin Marietta. His industry experience included managing several advanced technology development organizations, and he led projects in tactical command-and-control, networking, robotics, and intelligent systems. Dr. Gremban received his Ph.D. and M.S. in Computer Science from Carnegie Mellon University, and his M.S. in Applied Mathematics and B.S. in Mathematics from Michigan State University.